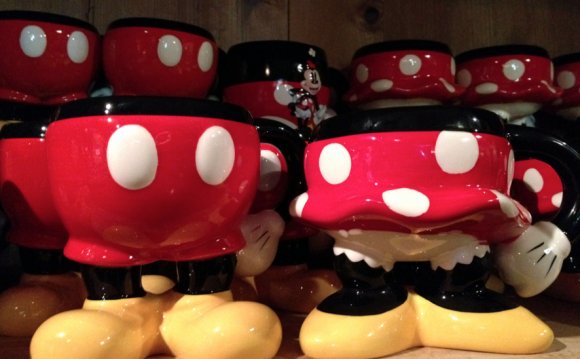 How Can Teachers Use It?
Kids will still need the chance to work with artistic tools hands-on, but this app provides a way to experiment and take risks without making a mess. Teachers could incorporate the app on days where time is too short to get out (and clean up) supplies. You could also use it to introduce concepts such as color mixing, 2D and 3D, and symmetry. For music, kids can record their own music or some class favorites from circle time.
Read More Read Less What's It Like?
Kids use creative ideas and an extensive variety of art materials to decorate Mickey Mouse's Clubhouse. They choose a room - living room, kitchen, or garden - from a wheel and then choose a coloring page for an item in the room they want to color. To decorate the object, kids select one or more of the many art tools provided, including brushes, chalk, crayons, pencils, and marker, as well as stickers, patterns, puzzle pieces, sponges, combs, balls, glitter (of course) - and more. When they're finished, kids use a magic wand to animate the picture and move the object into the Clubhouse. Kids can explore each room with Mickey or Minnie to find more fun tasks. In the kitchen, they can mix colors to decorate cupcakes. In the living room, they can listen to and record their own music. And in the garden, they can learn about symmetry using the symmetry tool in the artistic palette.
Read More Read Less Is It Good For Learning?
Unlike many coloring book apps that kids are quickly bored with, Mickey Mouse Clubhouse Paint & Play will keep them busy and engaged for a long time. Each room has a dozen or more pictures to color, and the array of tools in the artistic palette is extensive and fun to explore. Kids don't have to worry about staying perfectly in the lines because, once animated, the object is sort of cut out. The result is quite impressive. Kids can use the trash-can delete button to erase and start over, but there's no option to erase all the items in a room at once, which would be nice. The extra activities in each room are also fun. Some sexism typical of these Disney characters slips in: Mickey comments on what the kids have done ("You did it!") or the purpose of objects in the room ("That's a great chair for reading!"); Minnie comments on how she looks ("I look adorable!") and how the things in her garden look ("These butterflies have beautiful wings" and "That's a beautiful shrub").
Read More
Source: www.commonsense.org
Share this Post