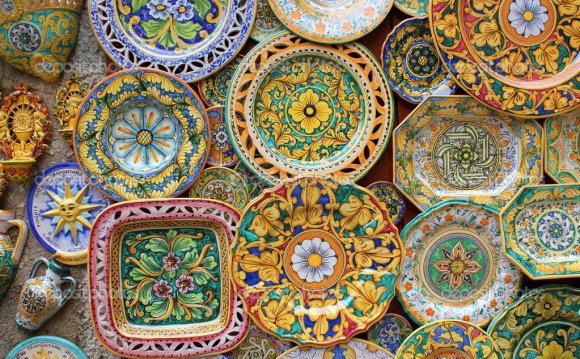 100% hand-painted, no silk screens
Beautiful mix of patterns in overall theme
From El Puente del Arzobispo
Hand painted by local artisans
Dishwasher safe
Add a burst of color for your dining area. These classic intricate designs are the signature of the small Toledo town of El Puente del Arzobispo, which is renowned for the quality of its clay and pottery.
This place setting is a beautiful way to set a splendid table - not only for guests, but also as everyday dishes for your family. Included are a 7" tapas plate; a 9.5" luncheon or salad plate; an 11" dinner plate; and a 6" soup or salad bowl.
Your set will have a variety of patterns within an overall theme, so your set may vary slightly from the patterns shown in the photo. These plates are all dishwasher safe, blending convenience with hand-painted beauty. Each is individually signed by the artisan. (Dishwasher safe, food safe, lead free.)
Source: www.tienda.com
Share this Post