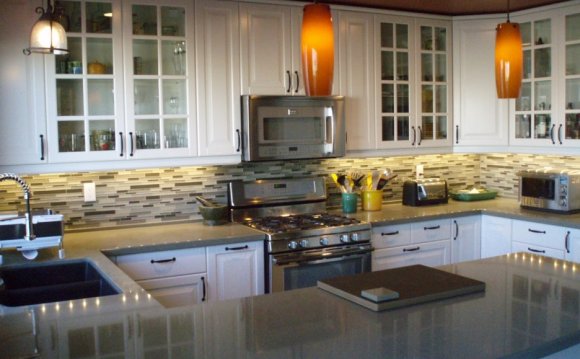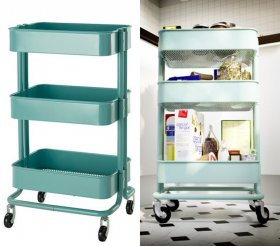 Where would we be without IKEA? It's hard to talk about setting up a kitchen without bringing the Swedish megastore into the mix. IKEA continues to be a terrific resource for affordable kitchen tools and products, and while it's hard to pick 10 favorite items, we did our best. From a new kitchen cart (in turquoise!) to dirt cheap bag clippers, from basic glass storage jars to a hang-it-anywhere metal rail, these 10 items are tried-and-true purchases for any kitchen:
TOP ROW
1, $49.99: This arrived in IKEA stores just this past year, and it's already becoming a cult favorite. It's on wheels, which means you can roll it around as needed, and it's narrow enough to fit in tight spaces.
$0.79: As we wrote last week, these towels double as dinner napkins for a rustic French look. Buy a few dozen and replace them as needed. You can afford to at this price!
3, $2.99 - $3.00: I have a dozen or more of these glass jars in my kitchen. They're super cheap, durable, and terrific for holding pantry staples.
$9.99: So basic yet so versatile. The Grundtal rail and the wall shelf ($14.99) are one of our go-to kitchen storage solutions.
, $3.99/3 pack: I've had these containers for the last five years (in a different design - this is the newest version) and I would never have guessed how versatile they'd be. They're great for corraling packaged foods and ingredients.I keep packets of instant yeast in the smallest one, while the larger one is the perfect size to hold a few bars of chocolate.
Source: www.thekitchn.com
Share this Post