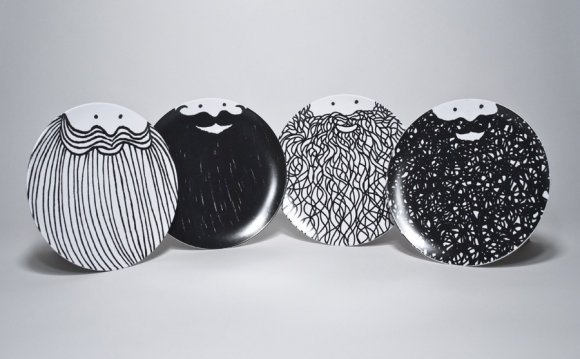 When it comes to dining out, is there a greater moment of anticipation than when a guest first picks up the menu to give it a read? The experience is the restaurant equivalent of the first impression, and you know what they say about those. Even the best rosters are bound to be clogged up with some duds, likely placed by a benevolent chef eager to offer "something for everybody." But perusing Jill Vedaa's menu at Salt is like showing up for a blind date and spotting nary a blemish.
The menu at Salt will not appeal to everybody – and that's precisely why it's so appealing. Vedaa trots out some 20 small plates and not a single one of them is a taco, burger, flatbread or pasta. Instead, diners are introduced to a playbill starring sweet potato croquettes, smoked beets, braised octopus, lamb carpaccio, PORK PIE! The supporting cast is just as exciting, with bold and punchy trimmings, garnishes, sauces and supplements bolstering each and every star.
For decades, small plates have been struggling to make inroads into the local dining lexicon with only moderate, often fleeting, success. For every start, a fit. If anybody can give tapas and tapas-style dishes their due it's Vedaa, whose 20-year career has dovetailed with the small-plate movement in Cleveland. To pull them off, it takes a bottomless well of creativity and the skill, vision and restraint to assemble the pieces in a coherent, appealing fashion. This chef has those qualities.
click to enlarge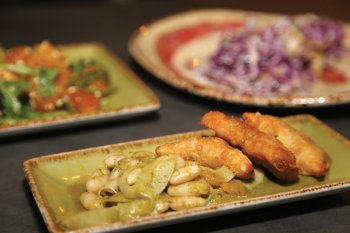 Photo by Emanuel Wallace
Pork Pies
Small plates get friends talking. In conventional restaurants nobody cares what the guy across the table is eating because chances are good he's not sharing. At Salt, with spiffy cocktails in hand, the group enters into a period of delicious negotiation. The menu is split into three main sections – vegetables, fish, meat – making it easy to chart a course and appease particular palates. We assemble an opening salvo for our server that nets us some nutty manchego ($9) with citrus, herbs and good sliced bread; a dish of lightly smoked beets ($10) with a kiss of honey, hazelnuts and feta; cold and crunchy curried cauliflower ($6) with a nice kick of heat; and crisp, spherical sweet potato croquettes ($6) in a perky red pepper puree.
Small, we quickly discover, does not mean boring. The juxtaposition of hot and cold elements, of creamy and crispy textures, of sweet and salty or smoky and spicy flavors, keeps us intrigued from course to course in a way one large entrée never could. In layman's terms: there's a lot going on here.
Our move up the food chain ushers in a bowl of small, sweet mussels ($10) in a lemony white wine broth. Shrimp ($13) are dusted in a spicy smoked paprika and garlic blend and paired with firm, satisfying hominy and roasted garlic sauce. When eaten in concert, the dense and smoky trout ($9), "everything cracker, " horseradish and dill conjures breakfast at the Jewish deli. On my next visit, I'll be sure to double up on the braised octopus ($9), a spectacular Mediterranean-themed dish that disappears in the blink of an eye.
As we work our way down the menu into the meat section, the table grows more and more crowded. A rosette of whisper-thin, butter-soft lamb carpaccio ($12) is set against the cool crunch of shaved red cabbage; crispy fried pork pies ($9) are filled with seasoned ground pork and slicked with chimichurri; there may have been meatballs.
In addition to the core menu, the chef prepares a nightly special for each category, as well as a trio of salt-cured items that also hit each food group. Also know that Vedaa will be changing the menu at least quarterly, so beloved dishes will come, go and evolve.
Given the number of moving parts – one four-top might order eight to 10 different items, not counting drinks – the service and timing at Salt is commendable. We did feel pressure to order quicker or more often than our preferred pacing, a sensation that runs counter to the leisurely small-plates mentality, but wine, beer and cocktails have a magical way of easing tensions.
The dim, sexy space was wrested from a neighborhood dive bar. A smart re-do of the large, double storefront begot a cute little bar and lounge area, host station and dining room with views into the open kitchen. It's there that Vedaa and her crew are pumping out dishes that are making noise among diners. The next time somebody mentions the slow and steady demise of small plates, send them to Salt, where the chef is defying critics and defining trends.
Source: www.clevescene.com
Share this Post