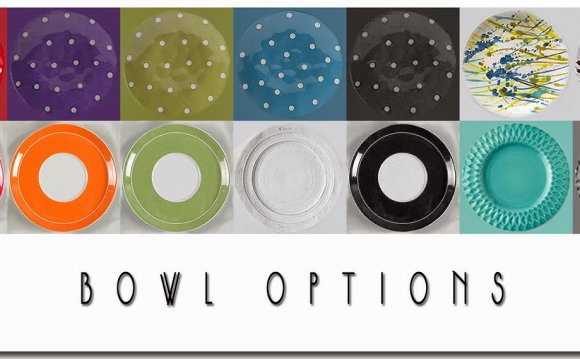 WHEN pieces shatter or disappear from a favorite dinnerware service, many owners are thwarted in their attempts to replace them because the pattern is no longer produced or readily available.
Changes within the industry in recent years have led to lessened availability of patterns. Within the last decade the Castleton China Company and Franconia China discontinued operations and the Syracuse China Company ceased production of household china. Many patterns failed to survive the mergers of Flintridge with Gorham Textron and the Franciscan China Company with Wedgwood.
Furthermore, most companies will discontinue patterns when they fall below a certain level of demand. According to Yuki Kato, assistant to the president of the Noritake Company, 392 dinnerware patterns, both formal and casual, have been dropped from production by his company since 1970; Royal Doulton discontinued 111 patterns in the same period.
However, there are a number of companies in the United States and Canada whose business is selling discontinued china patterns; some carry stock that has been out of production for 40 or 50 years. While many are small dealers with limited wares who specialize in one or two manufacturers, there are large outlets that carry a variety of popular American, Japanese, English and other European dinnerware in large quantities.
At Patterns of the Past in Princeton, Ill., for example, J. Allen Murphey Jr., the owner, says there is ''a barn full of several million pieces representing some 10, 000 patterns in everything from Adams to Wedgwood.'' The patterns he finds most in demand are from Noritake and Royal Doulton.
Mr. Murphey says he receives about 100, 000 letters and phone calls annually from ''anxious, sometimes desperate searchers, '' while other large companies report about 100 requests a day. The most soughtafter items are cups, which are handled frequently and most subject to breakage.
On an average, dealers say they are able to fill about 20 percent of the queries from the stock on hand. Otherwise, they keep requests on file until they can fill them.
''Sometimes it takes years before we can supply the missing pieces, '' said Mr. Murphey, who says he has a file containing more than one million names. In most cases, if an item is in stock, a customer will receive it within two to six weeks.
At China Chasers near Atlanta, the co-owners, Joan and David Thirsk, open their warehouse - stocked with an estimated 28, 000 items - to more than 200 visitors every Saturday. ''We get people here from all over the country, as much to replace their own china as to look around for what Grandma or Aunt Minnie had, '' said Mrs. Thirsk. ''It's a trip down Memory Lane for many people.''
The Thirsks deal only in new china, obtaining their supplies from manufacturers who alert them to the impending discontinuation of the pattern. But many other companies, such as Old China Patterns, in West Hill, Ontario, Canada, which carries about 3, 000 patterns, procure their dinnerware from individual sellers' estates and basement stocks of large retail and department stores. According to Glenn Roe, sales manager for the family-owned company, items will only be accepted in perfect condition.
Another dealer, Stacy Davidson of Pattern Finders, a Long Island company, employs people throughout the country who find items for her customers from other dealers and private sellers. She charges a $10 search fee for the service.
In certain cases dealers are unwilling to break up a place setting, so customers looking for a salad plate, for example, may end up with a cup and saucer and bread and butter and dinner plates as well.
''If we have extra pieces we will sell them separately, '' said Carl Assenheimer, president of the Topex Company in Tiffin, Ohio. Occasionally Mr. Assenheimer is able to split a place setting between two or more customers looking for the same pattern. ''But in general it makes economic sense to us to sell the settings as a unit, '' he said.
The price of the place setting in a particular pattern may vary from company to company, depending upon supply and demand. Many dealers, like Glenn Roe of Old China Patterns, say their policy is to base the price on what the going rate is for a currently produced pattern of similar quality and workmanship. He said the price would depend on whether the item is porcelain, bone, stoneware or earthenware, whether the trend is for gold or platinum and the process involved in the decoration.
''In other words, '' he said, ''the same elements that would determine the cost of dinnerware that's presently in production.'' A first-line bone china place setting, he said, might sell for $89.95, about $10 more than last year. ''Of course, we would have to charge extra if we paid more to get it.''
''Patterns that are gold-trimmed have gone sky high and people are shocked when they remember what they originally paid, '' said Joan Thirsk of China Chasers, adding that some sell for $400 a place setting.
When trying to match china patterns, get in touch with the dinnerware manufacturer. Many manufacturers have lists of dealers who specialize in their discontinued products. Some also have their own replacement services for recently discontinued patterns.
When writing to dealers provide as much of the following information as possible: the item and quantity you want; the manufacturer's name; the pattern name and number; the information on the back of the dinner plate; the actual size of the item (it is not enough to identify it only as a salad or dinner plate, for example, because some companies manufacture several sizes); the background color; the predominant colors in the decoration; the trim (gold or platinum); whether it is styled with a border (rim shape) or without (coupe shape), and the place and approximate date of purchase.
Supplying a color photograph or other color reproduction of the item will make it easier to trace. Enclose a stamped, self-addressed envelope; some companies will not reply otherwise. Following is a selection of sources for discontinued patterns, as recommended by dinnerware manufacturers and retailers. Many carry stock in, or can locate, out-of-production items from Adams, Aynsley, Block, Castleton, Denby, Flintridge, Franciscan, Franconia Ginori, Gorham, Haviland, Hutchenreuther, Iroquois, Lenox, Mikasa, Minton, Noritake, Oxford, Pickard, Rosenthal, Royal Copenhagen, Royal Crown Derby, Royal Doulton, Royal Worcester, Spode, Syracuse and Wedgwood, as well as other manufacturers.
Source: www.nytimes.com
Share this Post