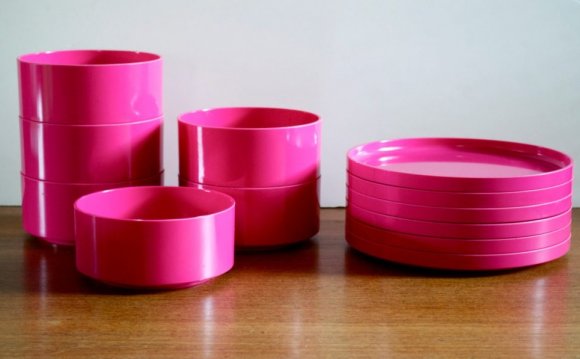 It's no secret that at Food52, we love our neutrals (greys, whites, and taupes, oh my!). But with the help of this new collaboration with Looks Like White, who make some of our favorite dinnerware, we're convinced that pink has its place on our tables, too! In the palest of pinks and with a natural textured finish—reminiscent of raw linen—it's a dinnerware set that brings a touch of the unexpected to the traditional table setting.
The pieces (a dinner plate, a salad plate, and a shallow soup bowl) are available separately, or you can purchase all three as a set. Each handcrafted piece will be slightly unique, and the unfinished undersides will ensure the plates and bowls don't slide around on your tablecloth. Mix and match with Look Like White's white dinnerware or go all pink all the time.
Made in: Montreal, Quebec
Made of: Porcelain; Tops of plates and insides of bowls are glazed, bottoms and outside are unfinished
Size: Dinner plate is 11.75" in diameter; salad plate is 8" in diameter; shallow soup bowl is 6.25" in diameter, 1.5" H.
Source: food52.com
Share this Post