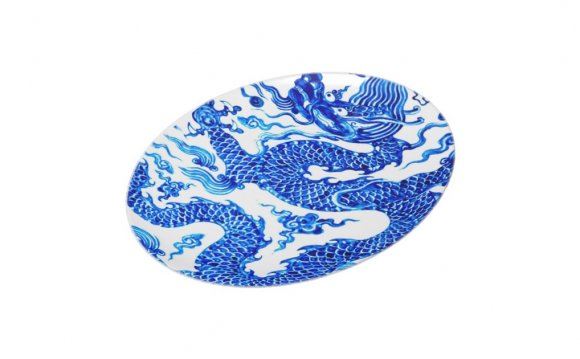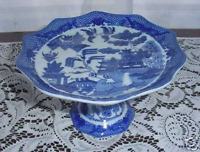 BLUE WILLOW is the the most famous & most popular china pattern ever produced. It seems as if everyone's grandmother had at least a piece or two. This guide will give you some background on the history of Blue Willow china, familiarize you with some of the companies that produced or still produce it, as well as hints on how to buy & sell Blue Willow China on EBAY.
I have seen credit given for the willow china pattern given to at least two different people. One would be Thomas Turner who is said to have introduced the famous design in about 1780. The original copper plate for his design was engraved by Thomas Minton and is still preserved at Coalport China. The most reported story says that the willow design was the creation of Josiah Spode, a derivation of an original Chinese pattern called Mandarin. Spode developed his willow pattern sometime around 1790.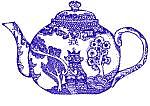 The traditional willow design always features a large beautiful Chinese home with willow tree, small bridge with 3 figures, a humble servants house at the foot of the bridge, a small Chinese boat & of course the famous love birds above the willow tree. The romantic lore of the design could have added to it's popularity over the years. The story goes something like this.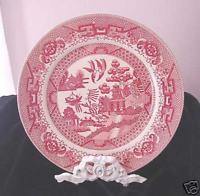 Long ago, in the days when China was ruled by emperors, a Chinese mandarin, Tso Ling, lived in the magnificent pagoda under the branches of the apple tree on the right of the bridge, over which droops the famous willow tree, and in front of which is seen the graceful lines of the fence. Tso Ling was the father of a beautiful girl, Kwang-se, who was the promised bride of an old but wealthy merchant. The girl, however, fell in love with Chang, her father's clerk. The lovers eloped across the sea to the cottage on the island. The mandarin pursued and caught the lovers and was about to have them killed when the gods transformed them into a pair of turtle doves. These are seen gazing into each other's eyes at the top of the design. A lengthy and old Staffordshire poem of the pattern concludes with the verse: "In the oft quoted plate two birds are perceived, High in the heaven above: These are the spirits of Chang and Kwang-se, A twin pair of ever in love".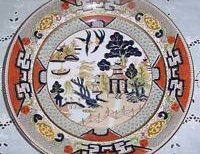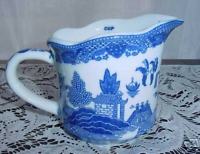 Source: www.ebay.com
Share this Post