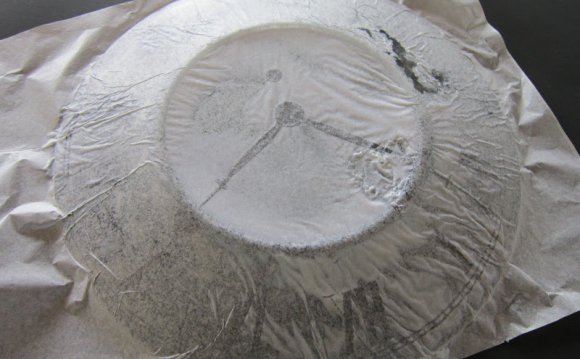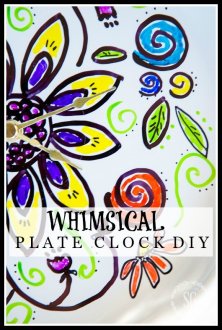 Have you ever had an idea in your head and just could not get it out until you did it? I've had an idea to make a clock out of a plate for awhile and I finally made it! It's so easy and I can think of so many ways to recreate a plate clock like this. Father's Day is coming soon and it would be the perfect gift to give to Dad from the kids. I can see it styled with a monogram or house numbers or checks, florals, stripes… The options are as endless as your imagination! My plate clock is whimsical and floral and colorful and fun! If you like coloring you will love this project! Let's make this very fun clock!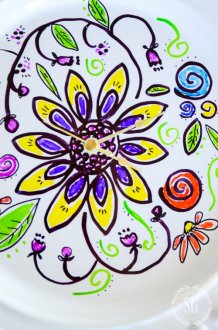 With just a couple materials and your imagination you can make an original plate clock! I wanted a colorful (yes, me) that sorta looked like those adult coloring book doodles. It's going in my new study! How fun to have a big colorful clock!
Now, I'm no artist, not at all, but I really got into it!
Here's what you will need to make a plate clock:
1. Clean the plate and dry it well. The hardest part of this clock is to drill a hole in the middle of the plate. HOWEVER, it really was not that hard at all.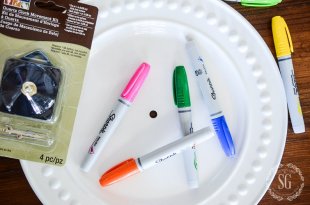 I marked the center of the plate with a Sharpie Paint Marker and then using the diamond drill head drilled the center out of the plate VERY SLOWLY. It's important to dribble cold water on to the center of the plate to keep the drill bit cool. I didn't put much pressure on the drill. If too much pressure is put on the drill the plate can crack. Worked perfectly!
Honestly, this was so so easy!
3. The finished and colored in designed. It's sorta like coloring in an adult coloring book! Fun, fun, fun!
4. The markers dry almost instantly!
5. Attach the clock works to the clock according to package directions. Set the correct time.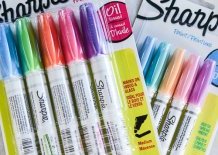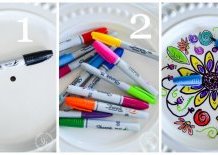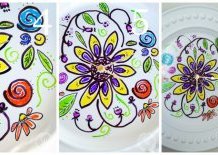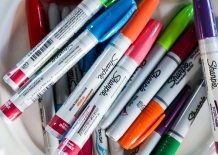 Source: www.stonegableblog.com
Share this Post