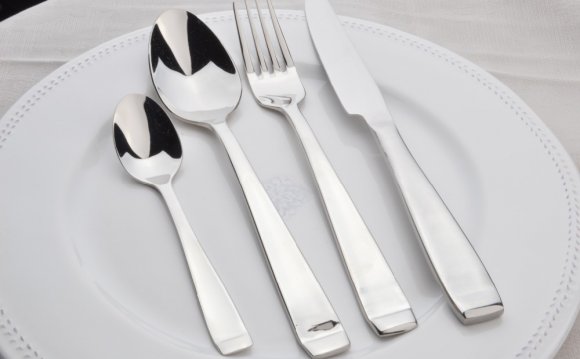 These fine cutting tools are extremely sharp. As with any sharp instrument, use care to prevent injuries. Be sure sharp edges are pointed down or away from you when laying knives on the countertop or table. Never hold foods in your hands while slicing. Keep all knives away from children.
Daily Care
Although Cutco knives and accessories are dishwasher safe, we recommend you hand-wash your products in hot water, using a mild dishwashing liquid. Dry them after washing. Allowing items to soak may cause staining as a result of the mineral content in some water.
If you do place your Cutco in the dishwasher, please:
Put the points down in the silverware basket so there's less chance of grabbing the blades when you unload the dishwasher
Lay pieces flat on a rack. It's safer than using the silverware basket.
Do not expose Cutco to open flames or other sources of intense heat. Excessive heat can destroy the temper of the steel blades and damage the handles.
To keep your knives sharp and retain their beauty, store them in woodblocks or trays.
Keeping Knives Sharp
Do not cut on porcelain, glass or metal surfaces with your straight-edged (e.g. Paring, French Chef, Boning, etc.) Cutco knives. Unlike the Double-D knives, these straight-edged knives will become dull quickly if used to cut across hard materials. Never use Cutco as a screwdriver or other mechanical tools. Use your Cutco products as they were intended, as fine cutlery.
Stain Resistance
Cutco is made from a combination of high-carbon, stain-resistant steel that is mirror-polished. However, there is a possibility of occasional minor staining as a result of contact with certain foods, or where the household water has a high mineral content.
Mayonnaise is an extremely corrosive food and should not be allowed to remain on the blades for an extended length of time.
Should occasional stains appear, use a non-abrasive polishing compound such as Flitz. Apply the product with a damp sponge and wipe stains off quickly. To remove excess food residue or heat stains, which are bluish, repeat the procedure. When cleaning, be sure to hold the handle with the blade edge away from you. Polish carefully and slowly, with a motion directed away from you.
How to Clean & Polish Handle
Cutco Classic dark brown and Cutco Pearl white handles are made from a dishwasher-safe, thermo-resin material that will not chip, crack or absorb moisture. Tests show that Pearl handles will resist most stains, including beet, pickle, cherry and grape juice. However, contact with some products such as mustard, food coloring and carrots may result in a slight discoloration. To remove these stains, clean gently with a mild, liquid abrasive cleanser such as Soft Scrub. This will not harm the handles and will bring back their sheen.
Double-D Recessed Edges
These products have unique edge configuration: a three-way cutting edge with a concave grind. They are designed to stay sharp for many years under normal household use. When they do need sharpening, do not use the Cutco Sharpener or any other sharpening service. It will ruin the special edge. Send them back to the Cutco factory, and we will put a factory-fresh edge on each knife. You pay only a nominal shipping and handling fee. Shipping and handling charges are subject to change as rates change.
Straight-edged Knives
Cutco knives with straight edges (e.g. Paring, French Chef, Boning, etc.) require periodic sharpening to maintain optimum performance. We recommend our Cutco Sharpener, but any sharpening stone, steel or other sharpening device may be used. As with all quality knives, we recommend that you take the time to "bring back" the edge with the sharpener as soon as you notice the knife beginning to dull. You may also send these knives back to the Cutco factory for sharpening link this statement to sharpening page, as described.
Cookware Care
Clean thoroughly after each use. Wash Cookware in hot soapy water. Use a sponge or dishcloth, rinse thoroughly and dry promptly. Cutco Cookware is dishwasher safe, however, like all fine cookware, handwashing is recommended. Food films left on the surface can cause discoloration when the utensil is heated the next time.
To remove burned-on or dried-on food: Let pieces cool, then fill partially with cold water and bring to a boil over medium heat. When food particles loosen, allow cookware piece to cool and clean as usual.
To remove heat discoloration, food stains and minor scratches: Use a cleaner such as Bon Ami Stainless Steel Cleaner, Steel Glo, Cameo Stainless Cleaner, or Bar Keepers Friend, or make a past of water and a non-abrasive cleaner. Apply with a damp cloth or sponge and rub lightly in a circular motion. Rewash, rinse and dry promptly.
Do not pour cold water into hot cookware. Extreme and sudden temperature changes can cause any metal to warp.
Take care when stacking your cookware to prevent scratching and marring. As an alternative, hang by the rings on the end of the handles.
Avoid using excessive heat. That can cause heat tints on stainless steel surfaces.
CAUTION:
Never use abrasive cleaners and scouring pads, oven cleaners or cleaners containing chlorine bleach.
Never cut or chop food on the stainless steel surface.
Never hit cookware with spoons, spatulas and other implements.
#300 Cultivator, #301 Weeder #302 Transplanting Trowel & #304 Garden Trowel
Wipe with a damp cloth after each use to maintain the beauty of these products. Dry promptly.
Shears
Open the blades and lift the top blade off. Wash item in warm, soapy water and dry thoroughly. Store in closed position.
#1886 Pocket Knife, #1891 2¾" Lockback Knife & #1890 Golf Mate
Turn blade away from you. Wipe with a damp cloth taking care not to cut yourself. Dry promptly. Fold blade back into case.
#1769 Hunting Knife, #5718 Drop Point Hunting Knife, #5719 Clip Point Outdoor Knife, #5721 Fisherman's Solution, #5725 CUTCO/KA-BAR Explorer, #5725Z CUTCO/KA-BAR ZK, #5726 CUTCO/KA-BAROutdoorsman & #5717 Gut Hook Hunting Knife
Turn blade away from you. Wipe with a damp cloth taking care not to cut yourself. Dry immediately. Store in sheath provided.
Our hunting / sporting knives are made from a combination of high-carbon, stain-resistant steel which will remain sharp for many years under normal use, however they will need to be sharpened.
Source: www.cutco.com
Share this Post