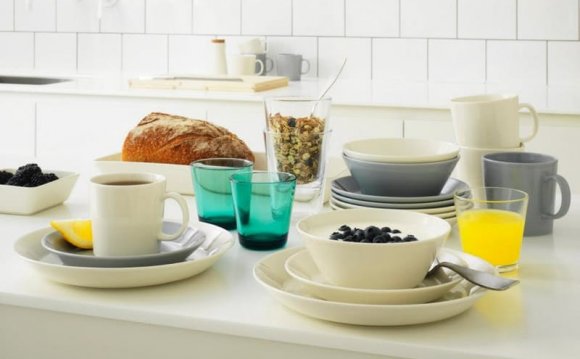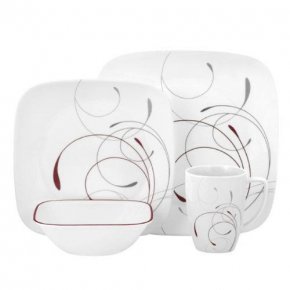 While food is undoubtedly the star of every meal, dinnerware is the frame that holds this work of art together. Having the right dinnerware can change the whole dining experience. This is why many people opt to bring out the fine china when entertaining guests in their home. While certain types of dinnerware are certainly beautiful, they can also be fragile and breakable. This can be troublesome for people who tend to knock things over or families with kids around the dinner table. Then again, some simply do not want the stress of wondering when their expensive crystal dinnerware or porcelain is going to break or get scratched beyond recognition. This is why shoppers who are looking for new or replacement dinnerware often have durability as their primary concern.
Those who are serious about buying the most durable everyday dinnerware should make sure to arm themselves with information about the different types of materials available. Buyers should know how to evaluate dinnerware sets for durability before making a purchase. Whether bought on eBay or from specialty shops, it is important that the consumer knows a lot about dinnerware before making the investment.
Overview of Dinnerware
Dinnerware, or tableware, refers to different things in various parts of the globe. When people say dinnerware in the U.S., they are talking about the dishes and glasses. The practice of elaborately setting the table with dishes and glasses in various shapes started during the Victorian age. The emerging middle class eventually became able to afford dinnerware, leading manufacturers to invent new items to offer to consumers. While some of these inventions would eventually fall out of fashion, dinnerware became a definite must-have for every household. Bowls, plates, saucers, pitchers, teapots, mugs, stemware, and water glasses are just some of the kinds of dinnerware that are available. And there are thousands of designs out there, from elegant, timeless styles, to stylish dinnerware sets that match of-the-moment flatware.
Types of Dinnerware
Before delving into the most durable type of dinnerware, it is important to get an idea of the different kinds available. Below is a brief description of the types of dinnerware available on the market.
Type
Description
Earthenware is one of the first types of dinnerware. Manufactured from unrefined clay and fired in a kiln using a low temperature, earthenware is permeable and sensitive to radical swings in hot and cold. At first glance, it appears to be heavy and solid. When held in the hand, however, it is lightweight and delicate. While earthenware gives the dining table a natural look, this type of dinnerware can be easily scratched and stained, especially if it is unglazed. It can be used in the microwave and conventional ovens. Most earthenware should not be cleaned in a dishwasher.
Stoneware, like earthenware, is also made from clay. Because it is a more refined clay that is heated at a higher temperature, it is not as permeable. Another difference is that it is more refined with less impurities. Additionally, stoneware is dishwasher-safe, microwave-safe, and chip-resistant.
Porcelain
Porcelain, or fine china, is baked at a high temperature to make a strong surface that is similar to glass. Not only is it non-porous and easy to maintain, porcelain is also microwave- and dishwasher-friendly.
Bone china is clay with added bone ash that gives it an almost transparent, white color. While it looks delicate, bone china is quite durable. This dinnerware type is dishwasher- and microwave-friendly.
Glass is a type of dinnerware that is not difficult to clean but more breakable than the rest. Glass can come in a wide variety of designs and colors. Not only can it be exposed to high temperatures, it is also dishwasher- and microwave-safe.
Polycarbonate
Polycarbonate dinnerware is FDA-approved plastic that is top rack dishwasher-safe. Plastic dinnerware is unbreakable, and some types are scratch-resistant. When buying polycarbonate dinnerware, it is important to look for pieces that are labeled BPA-free. BPA is a carcinogen that is harmful to humans.
These are just some of the dinnerware that can be used on one's table. Generally, all of these materials can be used in the microwave. However, make sure that the dinnerware does not have accents, banding, or decorations made of metal or any other material that is sensitive to heat. While choosing among these options often comes down to preference and budget, there are also downsides to picking a set that cannot hold up to constant, daily abuse.
Source: www.ebay.com
Share this Post