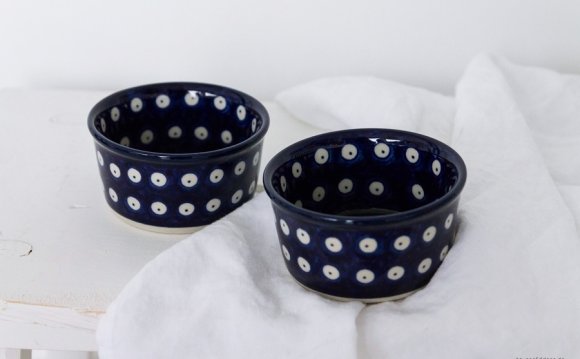 In the market of Boleslawiec pottery manufacturers, we have been operating...
In the market of Boleslawiec pottery manufacturers, we have been operating as a family business for many years. We cooperate with ambitious, creative people whose genuine passion, engagement and commitment determine our uniqueness.
Genuine Boleslawiec pottery manufactured by our company is a distinguishing mark of Boleslawiec town. Our pottery preserved unique characteristics as a result of a manufacturing process consistent with tradition, which has proved to be reliable for hundreds of years. Esthetics of decoration and artistic image of "ANDY" pottery and at the same time its functionality is what makes it outstanding and recognizable all over the world.
Using top-quality materials and firing in the highest temperatures guarantees heavy metal-free artistic ceramics and pottery, that is cadmium and lead free one.
We guarantee that all our products may be used in ovens, dishwashers, microwaves and they are ideal for storing food products in refrigerator-freezers. We can assure that all our products will preserve their quality and reliability over the years.
Dynamic development and continuous expansion of our product mix is the essential issue to our company. Over the last few years we have undertaken dynamic activities to expand our company introducing new products.
Our talented and experienced artists continuously come up with new unique and original patterns.
Every day we use our best efforts to meet your expectations. We hope that you will create unique forms and decorations together with us, sharing your suggestions and ideas with us.
Source: www.tripadvisor.com
Share this Post