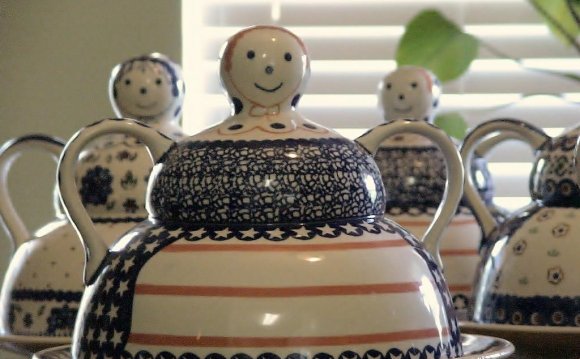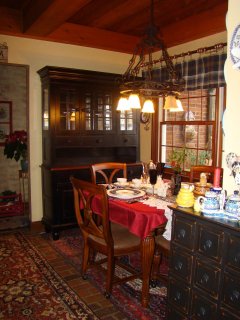 My project is still ongoing and although it is not near completion yet, it is looking a lot better. This is how the cabinet looked last week. Pretty empty, huh!
The little black cabinet in the foreground is where I store my napkin rings.
Here it is now.
But as you can see, the kitchen island still looks pretty full but the drawers in the cabinet are still empty so I can put more dishes in there. Believe it or not, those rectangular bakers can fit in the drawers. I have sold a few on Ebay and at the store too.
Below are what we bought from the Polish pottery store in Seattle. I saw the divided plates and I always eat with sauce so I thought they would be very practical for us to use everyday. I only bought 2 because they were very expensive, almost each.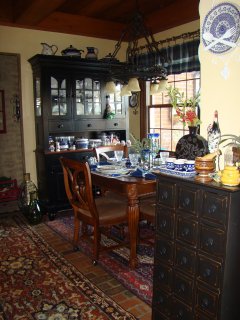 Actually the store only had 1 but her daughter owns another store in Oregon and she called to order another one for us.
I fell in love with the goblets which I thought were very expensive too. But I have never seen them anywhere, not on Ebay and not on any on line Polish pottery store. The label says wine glass but I think they are bigger than wine glasses. I decided to buy 8 of them but John advised me to get 9, in case one breaks, so I did. We also bought the 2 iron plate racks. That cabinet where they're at is my next project. They shipped them to us for free and they arrived late last week.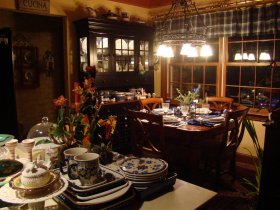 My daughter in law sent me a link where they were having a sale on the pottery so as soon as I got home, I browsed through the sale items and found more divided plates so I bought 4 more. And then I bought 5 more 2 days later, 4 of which are a little bit smaller for grandkids to use. They were $28 each so a lot cheaper then the ones in Seattle.
As you can see, they became my inspiration for my next tablescape.
I cut this rosemary from our garden. Do you see the little purple flowers?
The whole cuttings smell so good!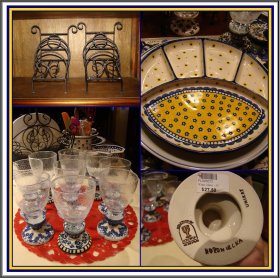 I placed a Polish pottery covered duck dish and a PP egg S&P shaker on a PP cutting board as part of the centerpiece.
Here's a brighter picture.
I have Polish pottery plates on walls too.
I bought the cobalt rimmed candle holders at GW in Baton Rouge. The big one was $3.99 and the smaller ones were $1.99 each.
I always use little sauce plates but now using the divided plates, I can do without them.
I really love the goblets. I love the bubbly glass.
The little jugs hold my fish and soy sauce and you will see 2 S& P shaker sets here.
I almost forgot to show you my teapot and cups contribution for the tea parties. Here they are below. The wooden high chair we bought for grandkids come in handy for tea trays when grandkids aren't visiting.
The cabinet is dark so I decided to put white dishes inside. I am having a piece of wood placed on top of the cabinet to level it and then I can add more big pieces up there.
These are more PP dishes that are still sitting on the dining room table and kitchen island except for the center photo, which are in a cabinet underneath my coffee nook. I have not decided whether or not I would move them.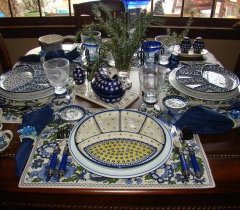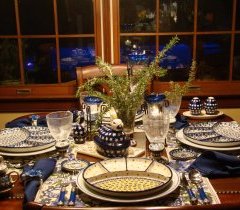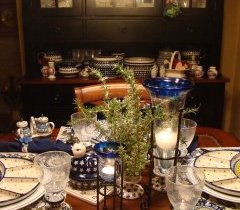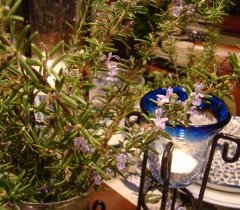 Source: christineshomeandtraveladventures.blogspot.com
Share this Post