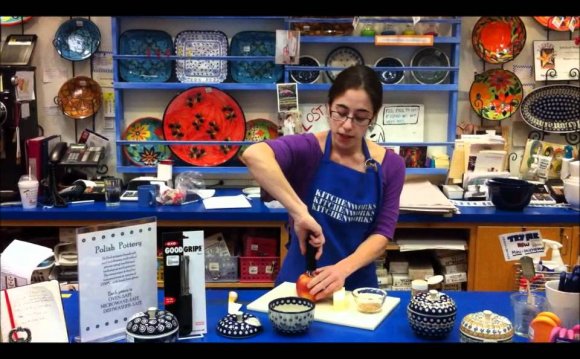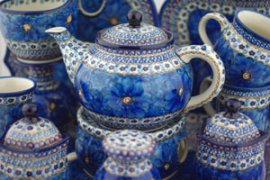 What is Polish pottery?
Polish pottery is beautiful and very durable stoneware made according to an old tradition that is hundreds of years old. It is made of white clay that can only be found in the river beds of Boleslawiec in the South-West Poland. It is the finest quality pottery produced anywhere in the world today. Polish ceramics are distinguished from others by the uniqueness of its patterns. The heirloom quality of this tableware is well known for its intricate hand applied designs called Unikat and lustrous glaze that covers each piece. Boleslawiec pottery is fired in temperatures exceeding 2240 degrees Fahrenheit. The high heat used in firing process makes this kind of stoneware extremely durable and chip and crack resistant. Polish pottery dishes combine the quality of china with the durability of porcelain.
Although it looks like work of art it is actually intended for everyday use. This dinnerware is microwave, dishwasher and oven safe (up to 480 degrees Fahrenheit). It is safe for use with food and does not contain any harmful chemicals such as lead or cadmium.
About Polmedia Polish Pottery
Polmedia is the largest distributor of Polish pottery in the world. Our 12, 000 sq. ft. warehouse in Seguin, TX houses over 50, 000 different combinations of shapes and patterns of Polish pottery. In addition to our US warehouse we have facilities in Poland that fulfill international orders. Not only do we provide the best selection and excellent customer service, but we offer free shipping to our wholesale and retail customers and hassle-free returns. Wholesale purchases are covered by our "Sell it or return it" guarantee. We stand behind our products, if you can't sell the stoneware you purchase from us, just return it. We have been in business since 1991 and we pride ourselves in superb customer service. We import only the finest Quality 1 stoneware. You can count on being amazed every time you do business with us!
Source: www.sellpolishpottery.com
Share this Post