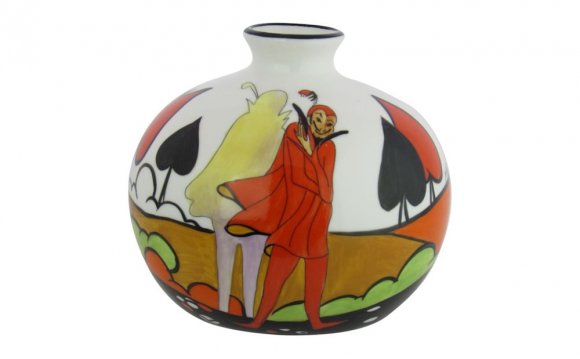 Emma Bailey Ceramics Hand Painted Pottery
All hand cast. Individually hand decorated. In Stoke on Trent, Staffordshire, England.
Original designs created spontaneously by hand. Designs coming from creative thought.
Designs being influenced by David Bowie. Her instinct for striking colour and design. Love of colour is clear in her vibrant designs.
Designs that demonstrate the integrity of a true artist.
With the total intention of creating unique hand crafted and hand painted pieces of art pottery..
No two pieces by Emma Bailey Ceramics Hand Painted Pottery are identical.
Different brush strokes. Slight colour variations. Add to the uniqueness of each piece of art pottery produced.
The person behind Emma Bailey Ceramics Hand Painted Pottery. Is no new comer to the world of decorative art pottery. Emma has worked in the ceramic industry. Based in Stoke on Trent for over twenty years. Sixteen years working as an artisan potter. For the world famous pottery company Wedgwood.
Source: www.stokeartpottery.co.uk
Share this Post