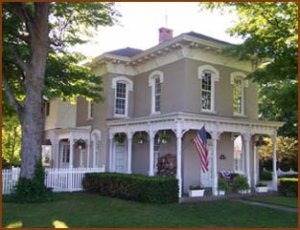 Take a look around the shop.
On any given day you'll find pots in all stages of completion. Sometimes the ware carts are full. Other times, right after a series of firings and art fairs, there will only be a few pieces in progress.
I still do everything by hand. All my pots are thrown on the wheel. I use one wheel for throwing and another for trimming. Even after thirty years of making my living as a potter I still enjoy my time at the wheel. Aside from the sheer pleasure of the feel of my hands on clay, I love the spontaneous results that come from clay turning into form.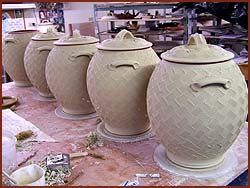 Though I may set out with a
fairly specific shape in mind, the action of the wheel, and
sometimes the cussedness of clay, can result in an even more interesting pot than I had in mind. Through that slow evolution, I can look back at the "same" pots I made a few years back and be amazed at the subtle changes that occurred without plan.
Perhaps one of the main reasons I pursued a living as a craftsman was my fascination with the process of how a thing is made. Sure, I enjoy the finished work – either my own pottery, or the pieces made by other potters that I have collected over the years. I enjoy using them. I can appreciate the way a good hand-made thing can elevate the simplest activities – can make them so much more enjoyable. Whether it's the joy of coffee in a favorite mug, or seeing a table set for company with a variety of handmade pots decorating the table, the handmade pot transforms the mundane into an event. But the joy found in the handmade runs deeper. Especially pottery made by hand. Its pleasure can be found in its inherent irregularity – that "perfect" that isn't perfect. The fact that even when pots are made in sets, or in multiples with a single idea in mind, there is still a slight lack of uniformity that renders more character to each individual piece. It can be like looking at a family – a family with resemblance and yet individuality. Charming, really.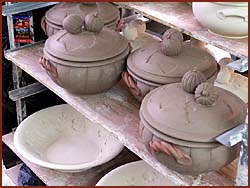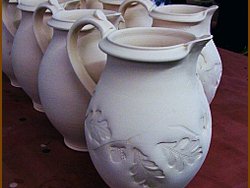 Source: www.baumanstoneware.com
Share this Post