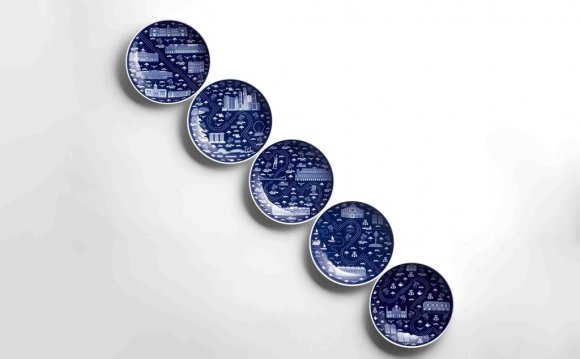 Marina Bay Plate
Singapore River used to be the centre of trade, commerce and finance. Paying tribute to the River that has helped develop our architectural landscape and economy, 5 different plates of architectural scenes in Singapore are designed, using the river as a connecting point between the plates. A modular system is invented to allow collectors to
mix and match
the plates, adding an element of fun to the collecting process, forming their own unique Singapore landscape!
The book details the stories and little known facts about the various architecture and elements in the Singapore Architecture collection.
Marina Bay
The Marina Bay Front offers a picturesque cityscape. Lined with iconic buildings such as the Marina Bay Sands, ArtScience Museum, Gardens by the Bay and the Esplanade Theatres, it makes a scenic walk and is a not-to-be missed destination for everyone, Singaporeans and tourists alike.
15cm Porcelain Small Plate
Booklet
Packaging Box)
Source: supermamastore.com
Share this Post