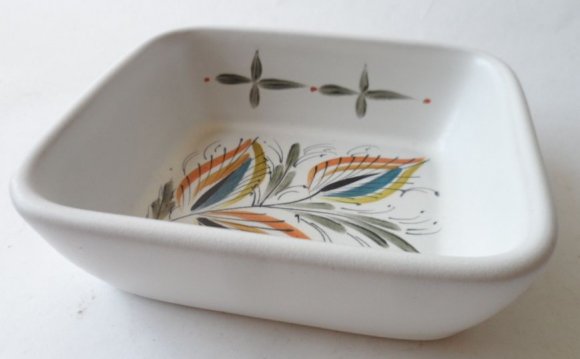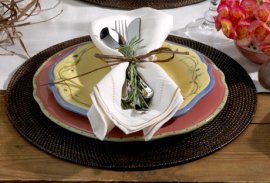 Stoneware dinnerware is opaque and porous, and tends to be thicker and heavier than porcelain or china. It is glazed in a wide variety of colors and finishes to display your favorite patterns: Winterberry, Pistoulet, Yorktowne, Tea Rose, Naturewood, Cappuccino, Ocean Breeze, Heritage, Filigree, and many more.
Pfaltzgraff stoneware is microwave, conventional oven, freezer, and dishwasher safe. We suggest the following guidelines for using your stoneware:
Do not subject your stoneware to sudden or extreme temperature changes. Start your oven no higher than 225°F for the first 10 minutes, then increase to desired temperature.
Do not place hot dishes on a wet surface or handle with a wet cloth. The hot dish may break when touching the colder water.
Do not place stoneware on direct heat, in the broiler, or under a microwave browning element.
Always use a heat protective mitt when removing from the oven or microwave
When warming in the microwave, use the stoneware piece that best fits the portion size. This way, all items will heat evenly and not cause "hot spots" in your stoneware that could lead to crazing and cracking.
Source: www.pfaltzgraff.com
Share this Post