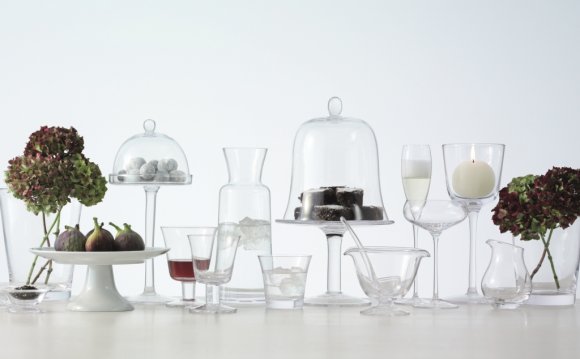 Widely considered as one of Europe's leading manufacturers of handmade glass and porcelain, LSA International is a constant inspiration for those passionate about creating stylish environments for living & eating. Based in the UK, the brand is led by Creative Director Monika Lubkowska-Jonas the latest generation of the Lubkowski family who founded LSA International in the 1960s.
Monika's unrivalled talent at designing and creating classical as well as contemporary fashionable pieces stems from her love of both old and new style. Her limitless creativity ensures the brand is ever driving forward and helps them to release over 250 new items every year.
Specialising in glassware and porcelain tableware, one of the key aspects of LSA International's collection, equal to their eye-catching designs is the handmade nature of their pieces. Allowing for infinite design possibilities, by crafting the collection by hand a host of distinctive features are created setting the ranges apart from the competition. Present in top hotels, restaurants and hospitality suites the world over, LSA International's numerous sophisticated, sparkling and colourful ranges are loved by all.
Handmade & Mouth-Blown
Entirely produced in Europe, all but a handful of pieces have been handmade and mouth-blown by skilled artisans. Using techniques that were first invented over 2000 years ago, the glass is formed from a recipe of sand, soda ash & lime mixed in precise proportions to ensure the exact consistency, colour and clarity desired. Heated in a gas fire kiln to several hundred degrees, this mixture forms molten glass in which small bubbles of air can become trapped, which only adds to the unique charm of handmade glassware.
Once reaching the optimum temperature, a piece of molten glass is attached to the end of a hollow cane by a skilled glassblower. The glass is extremely sticky at this temperature easily adhering it to the cane and it is as this point the glassblower blows air through the hollow section to form a ball. This molten ball is then mouth-blown into a wooden mould which has been doused in water to prevent it from igniting. Working entirely from the mould, the glass is then shaped and set before being removed to be finished.
There are two main finishing processes used for LSA International products, a scissor-cut technique and a cutting & polishing method. The scissor-cut technique involves only reheating the rim of the glass, after which a craftsman will streamline any excess glass around the edge to create a thick and rounded finish. Cutting & polishing allows for the glass to be cooled to a certain extent before the excess is scoured & cracked off forming a sharp edge which is then polished on a wheel.
Collections
There is a vast and varied selection of glassware and dinnerware ranges available from LSA. The most eye-catching of these are the coloured and textured ranges which are a stylish update for any table. Coloured glassware is formed by placing a layer of clear glass over a layer of brightly shaded glass, giving a vivid but transparent design. Textured patterns are formed whilst the molten glass is in the mould using specialised optics, this technique plays on the glass' reflective qualities and adds another dimension to the piece. Top collections in the LSA International range also include metallic and lustre finishes along with chic patterns. These designs have all been hand painted onto the glass to form stylish effects which will bring your table to life.
Source: us.amara.com
Share this Post