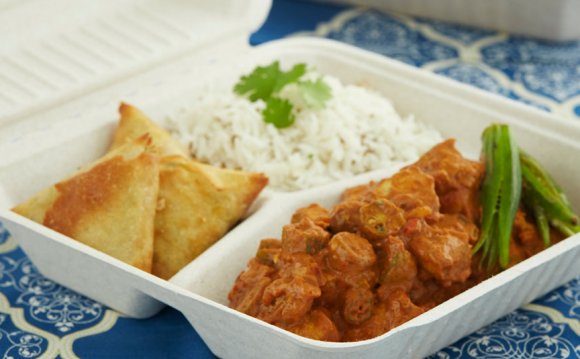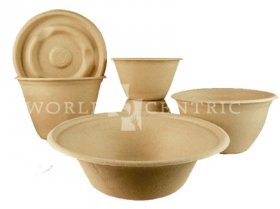 World Centric® bowls are made from wheatstraw, a leftover agricultural fiber and an annually renewable resource. Lids for Burrito Bowls are made from NatureWorks Ingeo™, a product derived from plants grown in the USA.
Microwave and freezer safe, can be used for both hot and cold items
Soak proof*
No plastic or wax lining
Suitable for hot foods up to 220 Fahrenheit
Conform to FDA guidelines for food use
Gluten-free. Wheatstraw is the remaining plant fiber after the grain (which stores the proteins and allergens) has been removed.
*Though these compostable plates are soak proof, hot items will cause the plates to "perspire" and some condensation will form at the bottom.
Lids for our plant fiber bowls may fit loosely when hot. Therefore, using the bowls with lids for take out is not recommended for hot liquid foods.
World Centric® bowls are certified compostable by the Biodegradable Products Institute and meet ASTM standards for compostability. Our plant fiber products are guaranteed to break down in 2-3 months in industrial facilities. Please check locally, as the facilities are not available in all communities. Click here for more information on home composting.
**Important Note: Lids sold separately.
Source: worldcentric.org
Share this Post