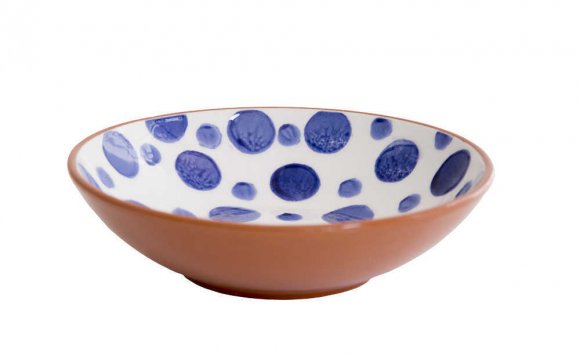 The newest design collaboration from Target was released last weekend, and it features one of our all-time favorite brands: Marimekko. The iconic Finnish brand, known for its use of pattern and color, lives up to its reputation with this affordably priced line.
While we spent plenty of time drooling over the swim coverups, kids clothes, and throw pillows, it was the kitchen linens and tabletop items that really stole our hearts. Even better? Each item comes in all four color/pattern combinations: black & white; blue, black & white; primary; and warm.
Here are our top seven picks from the collection.
This simple serving set is packed with color and functionality. It makes a great wedding shower gift, and will brighten up any kitchen. Plus, it's a steal to get two plates, a lidded bowl, and a serving tray all for $30.
Somehow dinner always feels fancier when you use cloth napkins for it. We'll be adding this brightly patterned, mismatched set to our collection as soon as possible.
If you've only ever had white plates, there's no time like the present to add a little color to your kitchen. Salad plates are an easy way to do so since they are less expensive than dinner plates, and can be used alongside your favorite white dishes. These bold patterns will make that next kale salad much more Instagrammable!
Dish towels might be one of our biggest impulse purchases, but we don't feel too guilty about it since they get a lot of use, and they tend to be pretty inexpensive. This set of two towels is perfect for welcoming summer. They are bright and inject some life into our kitchens.
Perfect for indoor or outdoor tables, these simple metal candle holders are one of the more subdued items in the Marimekko line. The chevron pattern will cast a subtle glow, and help keep those conversations around the dinner table going late into the night.
Your next cheese and cracker setup will look so much better when served off of this polka dotted tray. It can be a serving piece, or even take center stage on your dining table to hold staples like salt, pepper, and any other must-have seasonings.
Whether you use this set for water, orange juice, or cold brew coffee, it's guaranteed to make every meal brighter. But the best part about it is that all the glasses stack neatly inside the carafe for incredibly easy storage.
Source: www.thekitchn.com
Share this Post