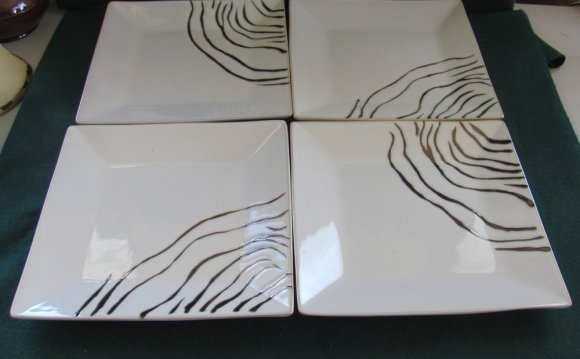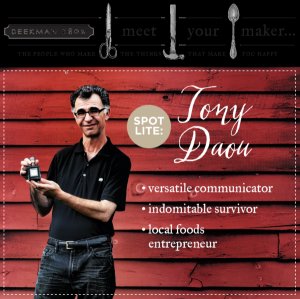 If you've been to Sharon Springs before, chances are that you've met Tony Daou...probably over one of his famous "Thanksgiving Every Day Sandwiches, " or "Blaak & Mac Cheese." As owner of the The Black Cat Cafe, Tony was one of the first businesses to open on Sharon Springs Main Street since it's rebirth in the 1990's. A true pioneer. Trust us...to have kept a cafe open during those early days confirms that he has some of the best food you'll ever taste.
But more than being a great cook and cafe owner, he's been a terrific collaborator with Beekman 1802. We've tested and developed all kinds of food products with Tony. In fact, Blaak Drizzle is one of Beekman 1802's all-time bestsellers. Folks rave about the Beekman 1802 Generous Fruitcake we offer each holiday season...another bestseller.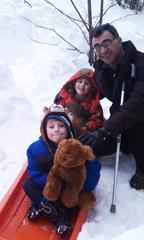 Much of the reason AOL, Martha Stewart and Good Housekeeping have said it's the best they've ever tasted is because Tony bakes them pretty much to order. You place the orders, we walk down the street with them, and Tony (and his colleague Caroline) bake them up. Fresh. Hot. (We do let them cool before we ship them.)
Read more about Tony and check out all his amazing Beekman 1802 products below...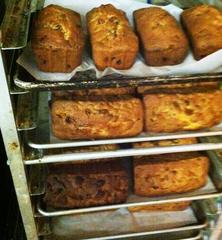 Where do you live? In a lovingly restored 1906 Late Victorian on Main Street in Sharon Springs, just 2 blocks from the Black Cat Cafe.
Who's in your family? My 5 beautiful children, Sebastian, Nicholas, Isabella and my twin boys, Adrian & Julian (oh and the twins' 2 all-black Cats Mowgli & Persnickety) - I should really include my Mom, who spends time in Sharon Springs, and my 5 younger brothers & sisters who all live in Manhattan. I also consider our team at the Black Cat, especially the many of whom started with us as teenagers, and many who are now in or even graduated from college and whom we still keep in touch with as they grow up and follow their own passions. Our very first employee actually opened her own cafe much like ours in Brooklyn last year!
How long have you been practicing your craft? At the Black Cat Cafe & Bakery, we just entered our 10th year, but I've been involved with food both professionally and as a passion since I was a kid.
Can you describe the moment you first discovered your passion for your craft? In 6th grade, when I won the Science Fair for making the "perfect sandwich" - the point was what order the ingredients should be put together, and that the quality and simplicity of the ingredients could be "scientifically" (well at least measured) proven to make a better sandwich.
Source: shop.beekman1802.com
Share this Post