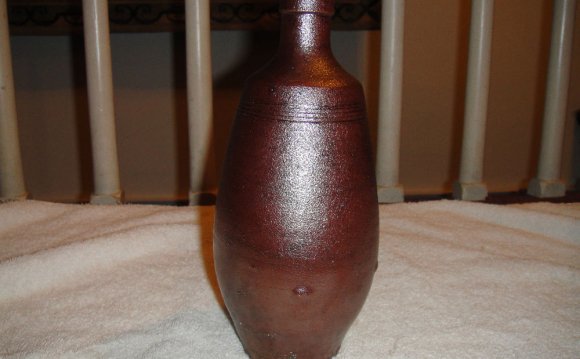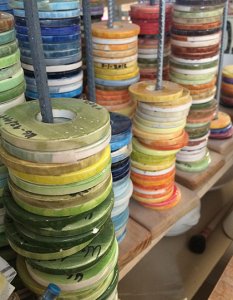 In a world where it feels like everything we buy has been churned out of smoke-billowing factories in the Far East, it may surprise you to know that a large part of our ceramics range comes from much closer to home… Portugal. We followed one of our buyers, Malin Hjelte-Lewis, on her most recent trip.
ABOUT THE BUYER:
Malin Hjelte-Lewis is one of Habitat's longest serving employees having worked here for 18 years. She began her Habitat career as a Saturday girl in the Tottenham Court Road store before moving to head office, first as a merchandiser on furniture and then into buying. She currently buys the ranges for tabletop
Habitat Blog: What took you to Portugal?
Malin Hjelte-Lewis: We go to Portugal twice a year to work on each season – spring/summer and autumn/winter. It's a key country for our ceramics predominantly in stoneware and earthenware.
HB:Why do you choose to work with Portuguese factories?
MH-L: The factories there are highly creative and they are flexible on quantities. In the past, a lot of manufacture has been based in the Far East but this is moving back to Portugal and Europe as a whole. Six or seven years ago the product coming out of Portugal wasn't very exciting and the factories were suffering as a result of the economic crisis. A lot of glass producers had gone out of business and those in ceramics didn't want to suffer the same fate. So they took quite a brave decision to start to develop more of their product in-house, to pay more attention to design and they started to experiment more. As a result, the glazes and decorative techniques that are now coming out of there are something you really don't see anywhere else. They now really stand out for their innovations and capabilities in ceramics.
HB: What were you working on during your trip?
MH-L: We were working on the collection for autumn winter 2016 covering dinnerware, serveware, mugs, vases and some cookshop items.
HB: Can you tell us a little about the products you have made there?
MH-L: Quite a few of our bestsellers now come from there. Elliot from AW15 has been hugely successful and was made in Portugal. The idea for that came from something we saw hanging on the wall during a trip to the factory. We took a strand from that pattern and mixed it with one of our patterns and this gave us an entirely new brief where we could mix all these influences and inspirations together and see what we came up with. The result was Elliot.
HB: How does the design process work with these factories?
MH-L: We work with about 5 or 6 factories over there and we brief them beforehand but then we travel with our design pack. We will look at what the factory is doing there and then, what glazes are they using, what's looking interesting right now. On this trip, we found a new technique we hadn't seen before and we saw that it would work on one of the ideas we were developing. We wouldn't have thought of using it in that way if we hadn't seen the technique first. That's typical of the way we work with our factories.
HB: How do you ensure Habitat product stays unique?
MH-L: Well it's quite a small industry over there and everyone does know everyone but each factory has their speciality. Some factories might work with big US retailers, or with a lot of the UK high street and we try our best to ensure there is no overlap, although this not entirely possible. Of the 10 key players in Portuguese ceramics we work with 5 or 6 of them. Those manufacturers are aware of keeping each brand's handwriting unique to ensure we all offer something different. Their loyalty therefore protects their future business. This is something Portugal holds more dearly than somewhere like China, for example.
HB: It's feels good to be supporting factories that are closer to home. Does the move back to Portugal illustrate that European manufacture is financially viable once again?
MH-L: Yes and no. A lot of our Portuguese ceramics are hand decorated, hand painted, hand glazed. The hand of the maker is very important to Habitat so these finishes result in a unique product that is away from the norm. These special finishes do come at a price but the end product is worthy of them. Value does not always mean cheap. To have a hand decorated mug at £6 or £8 feels right for Habitat as a brand. Habitat customers do expect something special from us so we work with sources that can produce special product. But it feels really good to be working with European countries and increasing the proportion of the range that comes from there.
HB: Can you tell us how some of the patterns are made on ceramics from Portugal?
MH-L: One of the methods we use the most is sponging, which you can see on Thake. Templated shapes are cut from a high-density foam, dipped in glaze and literally hand sponged onto the ceramic. Another technique is rim painting on the potter's wheel. This is particularly effective in getting circular patterns and neat, regular painted edges around the rim.
The true originality and uniqueness of a pattern often comes from the firing process and this when we use reactive glazes. A glazed pattern that looked regular before it went into the kiln comes out and each one looks different. It is like modern-day alchemy where glazes mix, react with heat and burn to form the finished pattern. It cannot be controlled and results in almost one-off pieces. Sintra is a good example of this.
HB: Given the process by which ceramics are developed, do you often find some ranges are the result of a happy accident?
MH-L: Yes, one example was Savannah (AW14) which came from a tester plate we saw in the factory and it fell to the supplier to remember how it was done and replicate it onto dinnerware. In some ways Elliot was also a happy accident – we saw something at the factory, we came with something else, we put them together and it felt right. It was quite hard to get the dark brown base colour; terracotta often looks quite pinky and we didn't want that so we had to play around with glazes to get the dark tone.
Source: www.habitat.co.uk
Share this Post