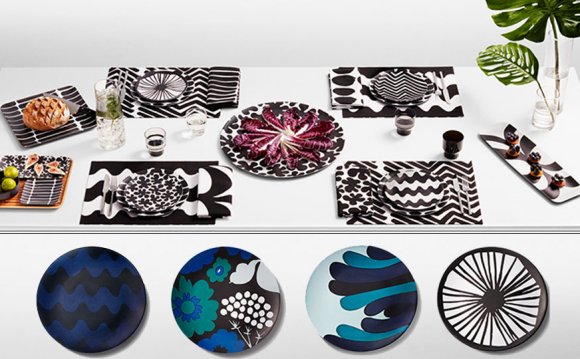 One of my favorite things about Target is that I'm always discovering limited-edition designer collections and creative collabs. That's why today I'm excited to announce the launch of OUR first creative collab for Target — a new line of products for Cheeky!
Ready to seriously step up your party game? Brit + Co for Cheeky® is a collection of disposable tableware featuring bold and colorful patterns inspired by the creative spark in all of us. It launches exclusively at Target® stores nationwide and on Target.com in early October. Time to start planning all of those fall festivities, y'all!
Our colorful collection of paper plates, napkins, plastic cups and hot beverage cups ($3.59 each) came to life as a result of hearing from you guys! Today's women want to host and entertain their friends and family without all the hassle. Hence why stylish, budget-friendly tableware at your next dinner party = #WINNING!
Partnering with the Cheeky folks was a natural fit for us since both of our teams share a passion for creativity, design and giving back. I love that our first retail line includes a do-good element. For every Brit + Co for Cheeky® item sold, Cheeky will give one meal to those in need through their partnership with Feeding America®. (FYI, they have provided more than 9 million meals since launching in November 2014 — I know, amazing!)
I'm so excited for Brit + Co for Cheeky® to launch and for all of you to use these products in your day-to-day life. (If you do, snap me a photo of them on Instagram!) Head to your local Target store in October to get your hands on all the Brit + Co for Cheeky® products your hostess heart desires!
Source: www.brit.co
Share this Post