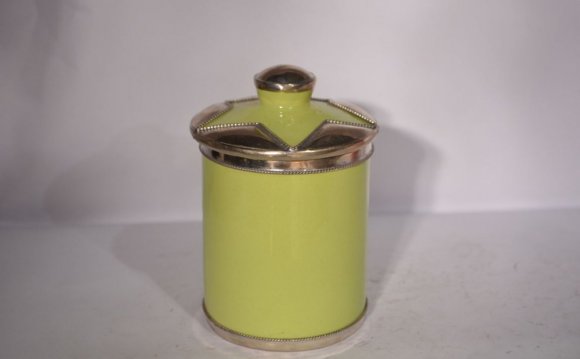 If you are looking for a treat for yourself, or for someone you care about, Moroccan pottery can be just the thing required. It is more unexpected than other gifts, and will spruce up your own home much more than the typical, plain ceramics that are commonly found. When people think Moroccan dcor, they may tend to think about elaborate mirrors, pillows, or ottomans. Pottery and ceramics are an often overlooked area that deserves much attention. You may not notice how much a bright new set of dinnerware will impact your life and the feel of your entire home, but after you treat yourself to a Moroccan plate set, youll wonder how you ever got by without it. Youll feel continually stimulated and intrigued by even the most mundane actions, like grabbing a quick bowl of cereal in the morning. What better way to energize your entire day than to begin in it such a beautiful and pampering way?
When you purchase Moroccan ceramics, you are truly paying for the absolute highest craftsmanship and artistic talent, as well as long lasting materials. Youll find exotic materials, from the basic ceramics, all the way to hand hammered copper or brass, and even antiqued camel leather (a truly rare treat that is sure to invite conversation and admiration from your guests, or from a gift receiver). All the pieces are hand made in traditional methods passed down from centuries. Youll feel connected to ancient traditions, and to modern people who are continuing to let such traditions continue on, and even thrive.
The wide variety of styles available in Moroccan pottery is sure to astound anyone. The colors alone are incredibly mesmerizing and vibrant. There are rich and deep golds, burgundies, reds, browns, and blacks. Such classic colors will easily fit in with a more subdued, elegant, traditional design scheme. There are also brilliant, fiery colors bold yellows, cool teals, playful oranges, and cheery mint colors all are sure to make a sunny, colorful home smile and pop. For those who crave strong statement pieces, intricate geometric patterns are also available. Such strong pieces turn even the most mundane dish or vase into an elaborate work of art. Youll feel stimulated and live just looking at your dinner salad!
Some of the most astounding examples of Moroccan pottery are Moroccan vases. These pieces are absolute works of art, and art meant to make a strong statement. They range in sizes from small enough to sit on your end table, to tall, bold pieces several feet high. Imagine the thrill of walking into your entryway to be greeted by a gorgeous, several foot high Moroccan vase? Itll be a welcome sign that you are in another world, and can leave the cares of the hectic, chaotic life outside behind. Youll feel at home the moment you enter. Such a vase is an excellent gift for someone with strong tastes and a good design ethic. Theyll be thrilled to receive something so beautiful and well made, and theyll know that you truly appreciate their own unique take on the world. A vase like this can make any space come alive and feel like an art gallery, with very little change to any of your other dcor.
Another excellent way to add Moroccan style to your life is to try out Moroccan dinnerware. Moroccan pottery lends itself to beautiful dishes, and youll feel like you are attending an exotic party every time to set down to a meal, no matter how simple the fare or typical the occasion. A plain bowl of soup becomes a work of art when showcased in a Moroccan bowl. Even your mothers traditional meat loaf will look like a whole new meal when served on a patterned, hand painted Moroccan plate. Youll wonder how you ever got along with bland, generic white plates that chip and do not last. Youll feel your appreciate for food grow, and your desire to linger for long meals at the table rise. You may find yourself spending more time with your family, as you discuss your days and even your dreams while enjoying a leisurely, beautiful meal together.
Moroccan plates and bowls are not the only way to let your love of unique pottery shine at meal time. Mugs and pitchers are an excellent addition to any home, and sure to add intrigue and beauty to your day. Your morning cup of juice will come alive when served in a brilliantly patterned, handmade teal mug. Lemonade or fruit punch will look delightful in a Moroccan pitcher. And nothing is more inviting than snuggling up on a chilly night with your favorite exotic tea served in a sturdy, colorful Moroccan mug. Youll be able to unwind after even the most stressful day, allowing yourself to just let and go and breathe and relax, perhaps even dreaming of faraway places and times of magic and beauty.
Moroccan dinnerware is not the only way to liven up your meals, or even your dining room buffet. Moroccan pottery is fabulous for serving ware. Such strong, bold pieces will make your entire dinner collection shine, no matter what your style or what the occasion. Large Moroccan bowls make excellent serving dishes. Apples, grapes, or bananas will never have looked as inviting to you as they will sitting in a gorgeous Moroccan bowl, full of color and life. A Moroccan tangine makes a truly original serving piece, or just an accent piece on your buffet or dining table. Itll be a certain way to spark dinner conversation, and you and guests can discuss global food and culture over your own long, lingering meal.
Moroccan tableware is a great way to brighten up your dining room, but all of your kitchen can come to life as well. There are many unique trinkets that make your daily living not only more convenient, but far more artistic and satisfying. Consider a beautifully patterned three condiment serving. Your burgers and hot dogs will shine, with relish, ketchup, and mustard featured so prominently. Think how lovely such a colorful design will look when displayed outside during a picnic, sparkling in the summer sun. Colorful kitchen canisters are a great way to store your flour, sugar, and other daily needs. Itll bring your whole kitchen to life, far more than plain tin or white ceramic storage containers commonly on hand.
Source: www.moroccandecor.net
Share this Post