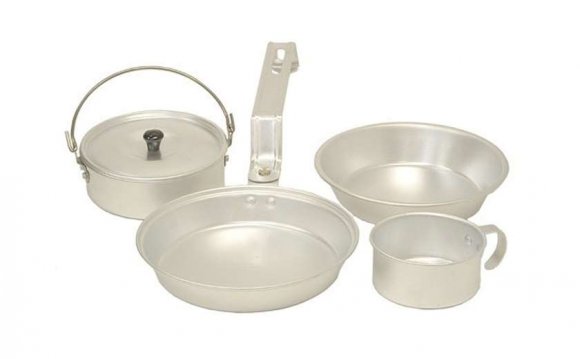 At the table, dinnerware is the first item that meets the diners' eyes. Consider the following factors before making your dinnerware purchase.
How Will the Dinnerware Be Used?
Will the dinnerware be for everyday use or for special occasions.
Daily Use: Dinnerware used daily is subject to chips, cracks, and fractures. In the order of damage resistance, porcelain is the hardest ceramic, bone china is the strongest, followed by stoneware, semiporcelain, ironstone, creamware, and majolica or faience. Microwave oven and dishwasher safety are also concerns.
When one set of dinnerware is selected to meet all dining needs, the most versatile choice is plain white dinnerware. Plain, white dinnerware:
Showcases food;
Used by most restaurants;
Easy to coordinate;
Inexpensive to produce;
Safe in a microwave oven (as long as it has no metallic ornamentation); and
Will not fade in a diswasher drying cycle.
If you prefer colorful dinnerware, a pattern depicted in one or two colors is easier to coordinate and probably less expensive than dinnerware with metal ornamentation or multiple colors.
For fun, keep brightly colored majolica or faience, pottery reserved for occasional use at the informal table setting. Majolica and faience chip easily, so treat them carefully.
Dinnerware selected for special occasions is usually ornamented with precious metals. Gold, silver, and platinum create an elegant ambience, but cannot be used in a microwave oven, and should be hand-washing.
The most formal dinnerware pattern is one ornamented with a solid-color border trimmed with precious metal, such as cobalt blue edged with gold. For a dramatic pattern, choose a contrast of vibrant colors: dinnerware ornamented with Chinese red and black or a sophisticated combination of colors, such as gray, black, and gold.
You may also select dinnerware in a color associated with several holidays; for example, green-rimmed plates will do for St. Patrick's Day, Easter, Thanksgiving, and Christmas. When theme-related dinnerware is selected, salad plates are less costly to purchase than dinner plates and offer the same impact.
Choosing the Right Dinnerware Pattern
To choose a pattern category, review home decor magazines and visit furniture stores and antique shops. Select a traditional pattern that allows for various options, from informal to elegant, seasonal, or daily use.
Dinnerware patters fall into three types of design:
Romantic;
Classic; and
Modern.
Romantic patterns are reminiscent of living things, such as birds, shells, flowers, and fruit. The ornamentation is curvilinear and compliments flatware, stemware, and furnishings decorated with rounded motifs.
Classic designs are adapted from historical periods, such as the straight lines of neoclassic designs or the curving asymmetry of rococo. When a classic pattern includes both geometric and curving lines, accent the dominant line in the flatware, stemware, and furnishings.
Modern patterns are abstract in concept and often depict geometric motifs that look well with flatware, stemware, and furniture designed with straight lines.
Choosing the Shape of the Plates
Plates are divided into rim or coupe shapes. To make the right decision regarding the shape, simulate a full table setting in the store.
Rim-shaped plates originated in Europe. In the West, food portions are cut into bite-size pieces at the table, and the rim-shaped plate is made with a well that collects the juices that flow from the food.
Coupe-shaped plates have no rim and accommodate the way food is cooked and served in the East. In the East food is cut into bite-size pieces in the kitchen and cooked quickly over high heat.
To allow space for the courses on one plate, the diameter of the coupe-shaped dinner plate is approximately 1 inch larger than that of the rim-shaped dinner plate.
Balancing Simple and Ornate Dinnerware Decoration
Reach a balance between simple and ornate patterns. Keep the ratio two-to-one. Accent two ornate patterns with one plain design, or contrast two simple designs with an elaborate pattern.
Matched Set or Mix-and-Match Patterns?
A matched set of dinnerware provides a foundation for the table setting but confines you to a single look. A mix of dinnerware patterns makes entertaining more flexible, but many people are unsure how to create the best mix.
Begin with the dinner plate. The main course is the focal point of the menu. Accordingly, the dinner plate is the plate around which the soup, salad, and dessert plates are mixed and matched.
The exception is the cup and saucer. When beverages are served at the table, use cups and saucers that match the dinner plate. But when beverages are served away from the table, an assortment of patterns adds interest to the occasion.
Source: www.etiquettescholar.com
Share this Post