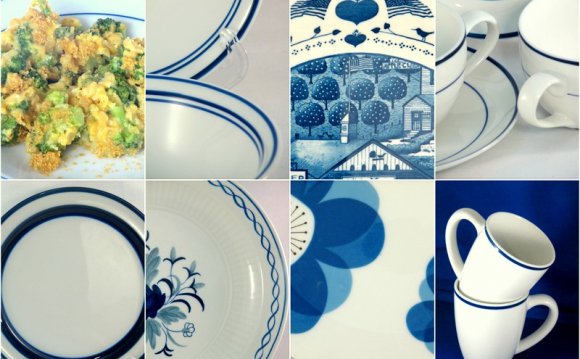 Emma
from
Age:
Gender:
Don't waste your money, beautiful but not practical
LadyC2
These are so adorable.. Sadly they're very delicate not for everyday use! That is disappointing because they're the only dishes I have and are all chipped.
chippeddishesowner
Age: 30-39
Gender: Female
These were so pretty when I first got them. I've owned these 5 months and they are all chipped up. :( These dishes are not made for every day use. I have other dishes that have lasted me 17 years (Mikasa). I wish I could get my money back on these ones.
GKos
I registered for and received the 2 4-piece place settings, along with 4 extra dinner plates, 4 extra salad plates, 4 extra bowls, and three serving trays, which I've had for a year and a half. Nearly everything has chipped or is broken. Of the 12 dinner plates I had, I'm down to 7, and of those, 4 are chipped. (And we hand-wash all of our dishes.) I'm beyond disappointed with the quality of these products. I loved the look, and was excited to receive them as gifts; now I'm truly upset that my family and friends wasted their money on a wedding gift that won't last. I'm surprised Macy's still carries this product - the quality is far below what I would expect from Macy's. If there was any way I could exchange or return it, I would.
dgallag
They look beautiful but are NOT good for everyday use. They chip very easily, especially if you use the dishwasher. I have both the Bridgette and Collete style and within less than a year all of our plates have at least one chip. Also over time they have gotten hotter and hotter when placed in the microwave...now after just one minute we have to use oven mits to take them out...but supposedly they're "microwave safe"?! Sadly disappointed.
LLPNLV
I wanted a mismatch set of white dishes so I ordered some of each of the different styles: Amelie, Bridgette, Colette and Elizabeth. I even ordered all of the additional serving pieces. I am in love with these dishes. Like another reviewer said, "Ive never been so happy to eat off dinnerware before". They are so pretty that my mom ended up ordering herself a set after seeing mine. She has had some of her pieces chip. I have not had any chips yet. However, she LOVES hers also and reordered replacements knowing perhaps she should be more careful in handling. If your a brute and know you will will be banging them around then they probably aren't the best choice for you. But if it's going to be mostly adults using them and you'll handle with care I can't foresee them not holding up with normal everyday use including the dishwasher. 5 stars from me! I haven't seen anything prettier unless you can afford "Vietri" which will cost 10 times more. By the way, of all the patterns I have ended up favoring in this order: Colette 1st, Brigette 2nd, Amelie last as with the Amelie plate there is far less serving space. Colette will definitely be most durable of all. Elizabeth is square and I love those also but they will be more delicate than the Colette pattern.
monstermama57
Source: www1.macys.com
Share this Post