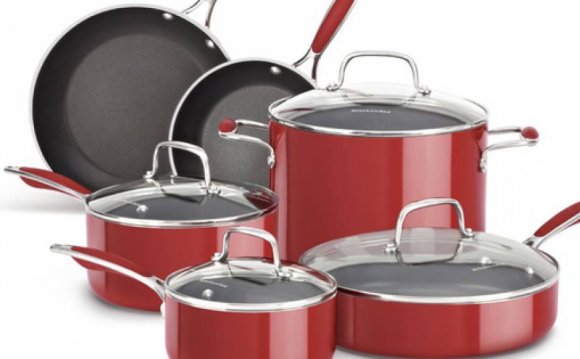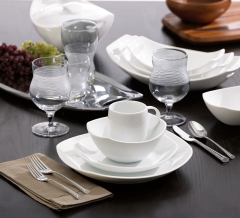 Regardless of what's for dinner, manufacturers cooked up changes to the dinnerware that you'll use to serve that meal. We noticed an increase in the number of three-piece place settings, which dinnerware manufacturers call a response to shifting consumer preferences. As with cookware and bakeware, tweaks in materials also occurred, and prices dropped for dinnerware that's made of porcelain, which is a material that typically is reserved for fine-dining occasions.
BOWLED OVER. If you doubt that you ever would use the cup and saucer or mug that's included in a traditional four- or five-piece place setting, you aren't alone. Manufacturers also eschew the mug.
In the past 3 years, at least nine manufacturers introduced three-piece place settings that include two plates and a bowl. For example, Lenox introduced three-piece dinnerware sets in 2014 and now has them in 21 patterns that are different from the 72 patterns that the company uses in its four-piece dinnerware sets. As of press time, Homer Laughlin was expected to introduce in August 2015 its Bistro three-piece place setting, which consists of a dinner plate, salad plate and deeper-than-conventional soup bowl.
You'll be glad to know that you aren't expected to pay the four-piece price for a mugless three-piece dinnerware set. The price break doesn't always work out to one-quarter of the price of a four-piece setting or 40 percent of a five-piece setting. We found that three-piece dinnerware sets cost 73 percent to 86 percent of the price of four-piece or five-piece dinnerware sets, depending on the manufacturer and style.
Meanwhile, at least one manufacturer tried a twist on the traditional four-piece place setting. Gibson Overseas conducted a survey in 2014 and found that 64 percent of consumers prefer dinnerware sets that don't include mugs. Consequently, the company now sells three patterns of 16-piece dinnerware sets that include four dinner plates, four salad or dessert plates, four medium-size bowls and four small bowls. The sets are priced comparably with the company's 16-piece dinnerware sets that include the conventional four-piece place setting. Noritake tells us that it's "considering" such a two-bowl configuration for its four-piece place settings, but at press time, other manufacturers didn't respond or wouldn't comment.
Sweet 16: More Attention to Set Sizes
The design of the bowls that are in your dinnerware sets also might look different. Stephen Cardino of retailer Macy's says an "everything" bowl has become trendy, because today's families—millennials in particular—often dine away from the table and, thus, leave behind the traditional dinner setting. An everything bowl is smaller than an all-purpose bowl is but larger than a soup bowl is, and it's used for one-dish meals, such as stews, salads or noodles. These bowls are available in sets and open stock, or by the individual piece.
EVERYDAY PORCELAIN. Porcelain and bone china, which is made of porcelain and bone ash, are recognized in the industry as the best choices for sturdiness. Porcelain and bone china are fired at high temperatures (at least 2, 300 degrees Fahrenheit), which makes dinnerware that's made from these materials stronger and less likely to chip or crack than is dinnerware that's made of ceramics or earthenware, which are fired at up to 2, 100 degrees F. Because porcelain or bone china can double the price of a four-piece dinnerware set, the materials typically were reserved for higher priced transitional dinnerware sets. However, that has changed.
In the past 3 years, six brands introduced bone-china dinnerware at more-affordable prices. This dinnerware typically is sold as open stock, at an average price of $15, or $60 for a four-piece place setting, compared with the typical starting price of $35 per piece, or $140 for a four-piece place setting. The difference is that typical bone china often is accented with platinum or gold banding. The less expensive versions either omit that banding or use imitation metals in the banding.
Source: www.consumersdigest.com
Share this Post